Here at Harts Barn Cookery School, we love bringing people together to enjoy "the socialisation of food."
As we begin to enter 2022 we are still unsure about our 'Sit in' supper clubs so we will be continuing with our popular World Theme TAKEAWAY service.
Our first takeaway in 2022 will be our Burns night celebration on the 25th January which can be collected between 18:00-18:30. The Burns night special will be £20 per person for three courses and we cater for all dietary requirements. (just let us know when you place an order!)
Food is prepared from fresh and chilled. Heating instructions are provided before pick up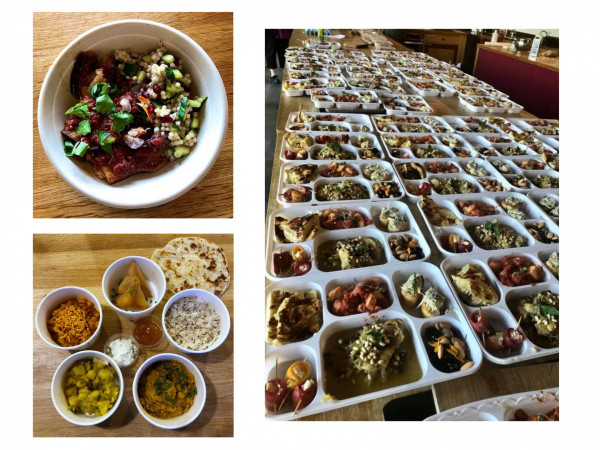 Please note that booking and payment is required in advance for all our takeaway service
TO BOOK EMAIL: [email protected]
GUEST TAKEAWAYS
As well us our own Takeaways we also have guest takeaways: Thai and Indian.
Thai is provided by the wonderful Phai, also a Tutor at Harts Barn Cookery School, from Phai's Kitchen and can be ordered direct with Phai. Checked out her Facebook page Phai's Kitchen
The dates for Phai's 2022 takeaways are:
Sat 26th Feb
Sat 26th March
Sat 30th April
Sat 25th June
Sat 30th July
Sat 24th Sept
Sat 29th Oct
Sat 26th Nov
Indian is provided by the equally wonderful Versha Patel, also a very popular Tutor at the Cookery School, from Secrets of Spice. Versha will be setting a date for a pop up supper club soon. Watch this space for updates. To contact Versha direct email her on [email protected]